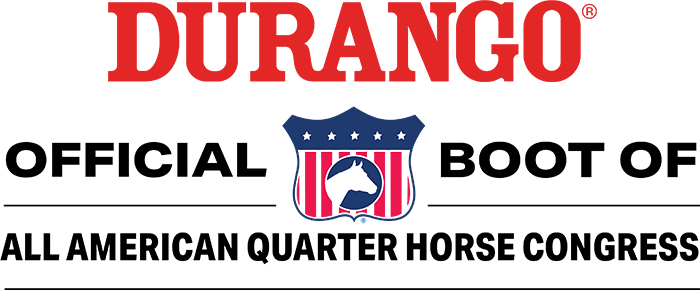 Durango® Boots, a division of Rocky Brands™, Inc. and leading Western boot brand, is proud to announce a partnership with the Ohio Quarter Horse Association (OQHA) as a new corporate partner titled as the "Official Boot of the All American Quarter Horse Congress."
"Durango® Boots is proud to extend our relationship with the Congress as a Corporate Partner," said Erin DeLong, marketing manager at Durango®. "We are dedicated to moving the Western industry and the equine community forward, working with the American Quarter Horse Congress to support their prestigious events and equine enthusiasts across the nation."
"Durango®'s heritage sets them apart as an ideal partner to support our programs and initiatives that further the overall well-being of the American Quarter Horse and the people within the Quarter horse family," said Scott Myers, CEO at OQHA.
"Together, as Ohio-based brands, we can collaborate and work very closely to bring new innovative services and products to horse enthusiasts."
Through the Corporate partnership, OQHA will recognize Durango® as the "Official Boot of the American Quarter Horse Congress" at all touch points. Durango® will also have brand exposure and a presence at the All American Quarter Horse Congress event that takes place at the Ohio State Fairgrounds in Columbus, Ohio September 26- October 22, 2023.