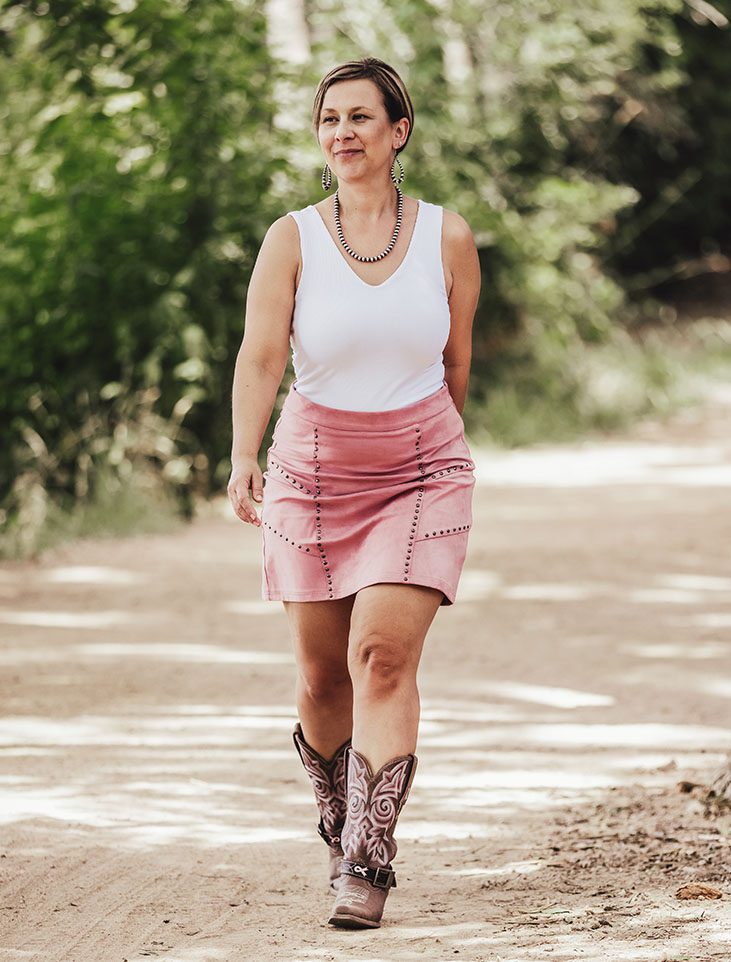 PHOTO CREDIT: @KAYCIE.TIMM
Aubrey O'Quin in Durango's Crush Pink Ribbon Boots, DRD0438
Pink Is For Fighters
Aubrey O'Quin shares her story of overcoming breast cancer at age 37 with help from the Western Industry.
Aubrey O'Quin wears many hats, mom of three, wife, and Executive Director for Western Sports Foundation (WSF).
In 2021, she found herself under the brim of one hat she never dreamed she'd wear. "I was breastfeeding and felt a lump. I thought, 'it's just a blocked milk duct.' I did all the things that we do to get rid of blocked milk ducts, but it didn't go away."
The following week, at age 37, she had been diagnosed with triple negative breast cancer. Now, Aubrey faced not only balancing a demanding career while parenting her 5-month-old, 3-year-old, and 5-year-old children, but also a life-threatening disease.