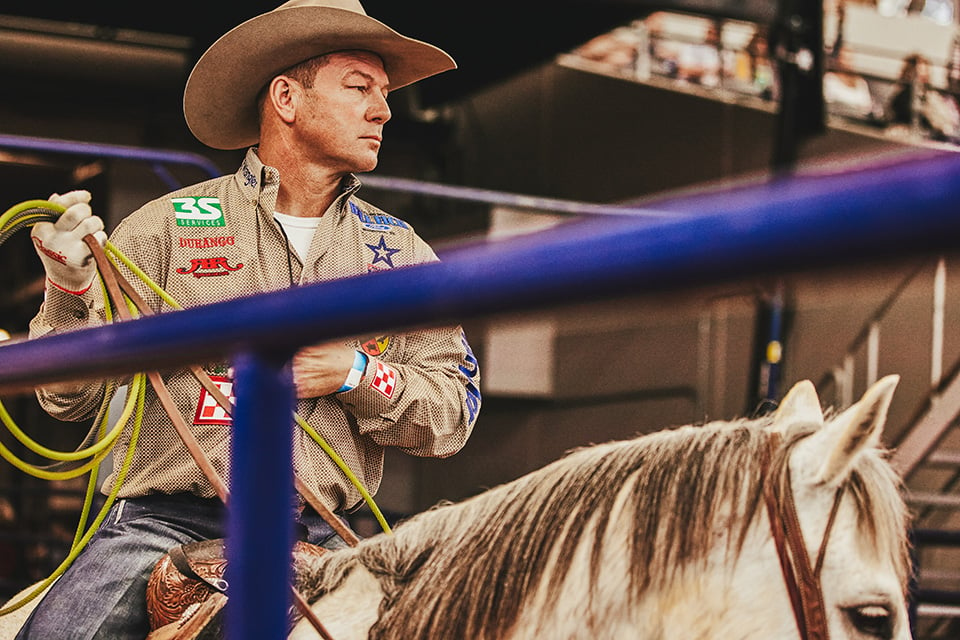 TEAM DURANGO® MEMBER

LUKE BROWN

PROFESSIONAL TEAM ROPER
PRODUCT TESTIMONY
"They are the most comfortable and durable boots I've ever put on my feet; I don't wear anything else!"
ABOUT LUKE
Luke Brown is a 13-time Wrangler National Finals Rodeo (NFR) Team Roping Header Qualifier and 3-time NFR Average Winner from Rock Hill, South Carolina.
Luke has had a very successful career, his PRCA winnings total over 2 million dollars. He has also won iconic rodeos such as Cheyenne Frontier Days, Pendleton Round-Up, The American Rodeo and the Bob Fiest Invitational.
Luke's current Team Roping Heeler partner is fellow Team Durango® member, Hunter Koch.
Luke currently lives in Lipan, Texas with his wife and daughter. While spending most of his days roping, Luke's life goal is to continue to pray for wisdom throughout all areas of his life and to be the best team roper he can be.
CAREER HIGHLIGHTS
• 2020 PRCA Reserve World Champion Header
• 13X Consecutive NFR Qualifier
• 3X NFR Average Champion
SHOP LUKE'S PICKS