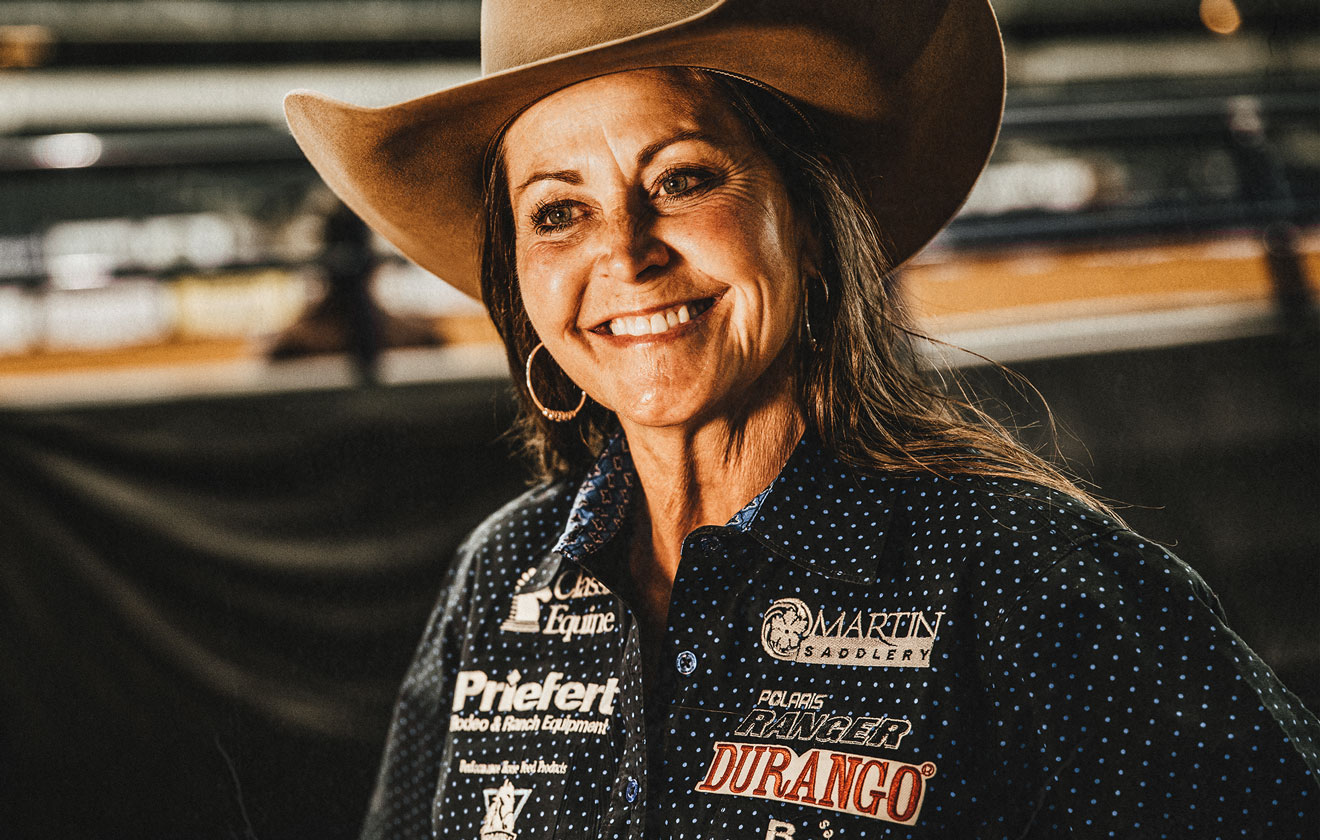 DURANGO® TEAM MEMBER
― LISA LOCKHART
PRODUCT TESTIMONY
"Whether it be in the arena or on the ranch, my Durango boots help me work all day!"
ABOUT LISA
My name is Lisa Lockhart, I am first and foremost a wife and a mother of three, and I am a professional barrel racer.

My husband Grady and I ranch and train horses in Oelrichs, SD, along with the help of our children (Alyssa 21, Thane 19, Cade 16). I love to follow my kids endeavors with their school sports and rodeo, as well as keeping up with my busy schedule of rodeo and training horses, and helping with our cow/calf operation.

I am a competitive person by nature, and am passionate about training horses, so combining the two in the sport of rodeo has blessed me with a rewarding career.
CAREER HIGHLIGHTS
• 14X Consecutive WNFR Qualifier
• 2X WNFR Average Champion
• 2X The American Rodeo Barrel Racing Champion
SHOP LISA'S PICKS
Hide Filters
Show Filters