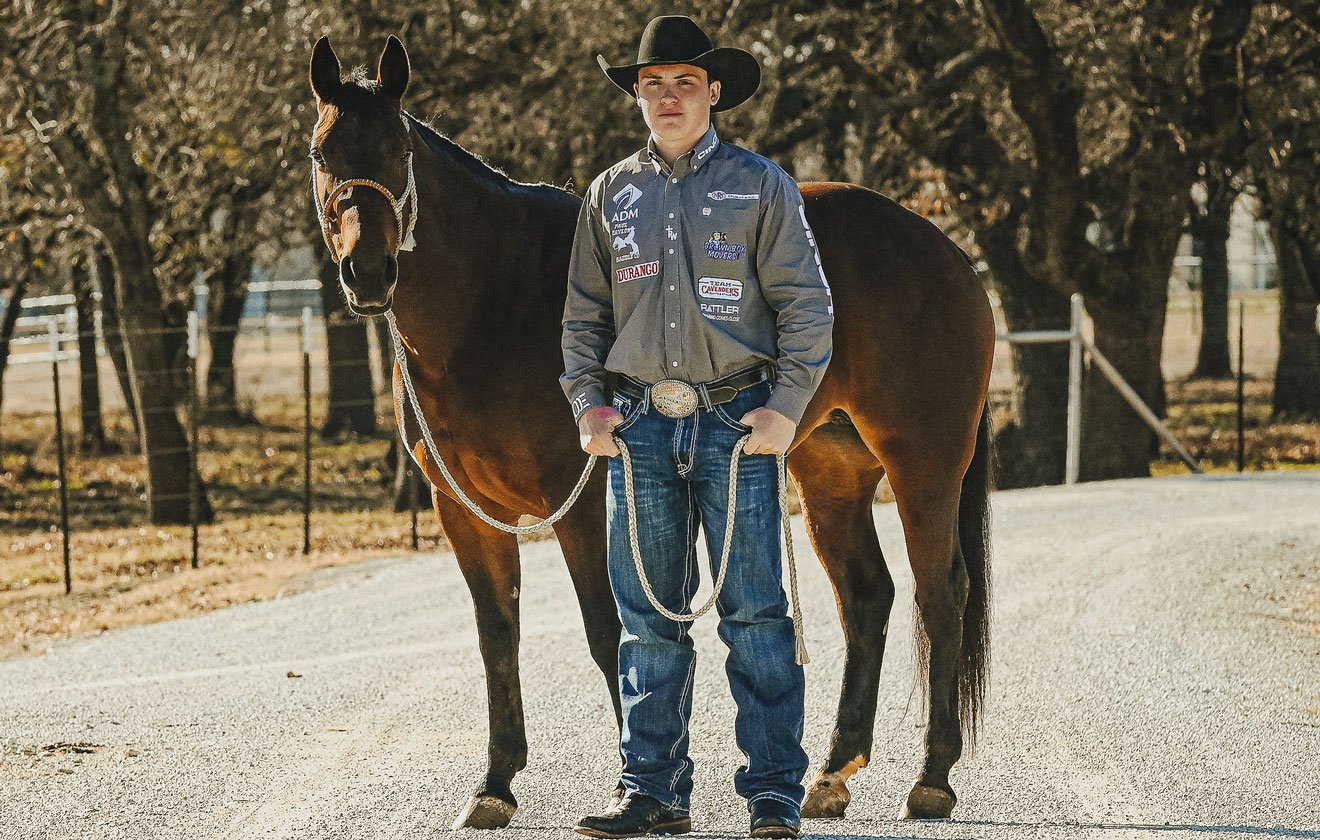 DURANGO® TEAM MEMBER
― RILEY WEBB
PRODUCT TESTIMONY
"I've been wearing Durango Boots since early 2020 and not only are they comfortable and easy to wear when competing, but I hit a winning streak that has made them pretty profitable!"
ABOUT RILEY
Riley attended his first rodeo when he was just a week old. He then began traveling with his parents to weekend ropings when he was just a few months old. His dad worked in the arena and his mom helped with entries. He was constrained to his playpen to watch all the action and take in all the details. It did not take him long to realize he wanted in the arena. Riley roped his first calf when he was four-years-old at one of the ropings his parents had been working. Ever since that day he has had his eye set on becoming a world champion tiedown roper.

Riley has competed in many youth associations and has a long list of great accomplishments as a young roper. He has already set foot on the Thomas & Mack Arena dirt as a National Finals Rodeo Opening Trick Roping Act from age 9 to 11. Riley currently competes in the Texas High School Rodeo Association and was named the National High School Rodeo Association Tiedown Champion in 2020.

While still competing in youth events, Riley began entering many open and amateur events. He qualified for RFD-TV's the American as well as the San Angelo Roping Fiesta as the youngest tiedown roper. Recently he won the WCRA Stampede at the E.

Riley plans to continue competing at both levels, purchase his PRCA permit this August when he turns 18, and work hard to reach his dreams.
CAREER HIGHLIGHTS
• 2020 National High School Tiedown Champion
• WCRA Stampede at the E Champion
• RFD-TV's The American Finalist 2020
SHOP RILEY'S PICKS
Hide Filters
Show Filters