NOW IT'S OFFICIAL

Durango® Boots has been named the official boot of the Professional Rodeo Cowboys Association®'s (PRCA) Wrangler National Finals Rodeo® (Wrangler NFR), the richest and most prestigious rodeo in the world. The three-year partnership will elevate Durango®'s presence at the event with onsite activations including sales, promotions and giveaways.

"The Wrangler NFR draws rodeo fans from across the world to celebrate and enjoy the pinnacle of western sports," said Mike Fuller, Durango® Vice President/General Manager. "Durango® remains committed to supporting the rodeo industry and athletes, not only through events like this, but also through our robust research and development to create and build boots that support athletes and fans alike. We are proud to be named the Official Boot of the Wrangler NFR and National Sponsor of ProRodeo."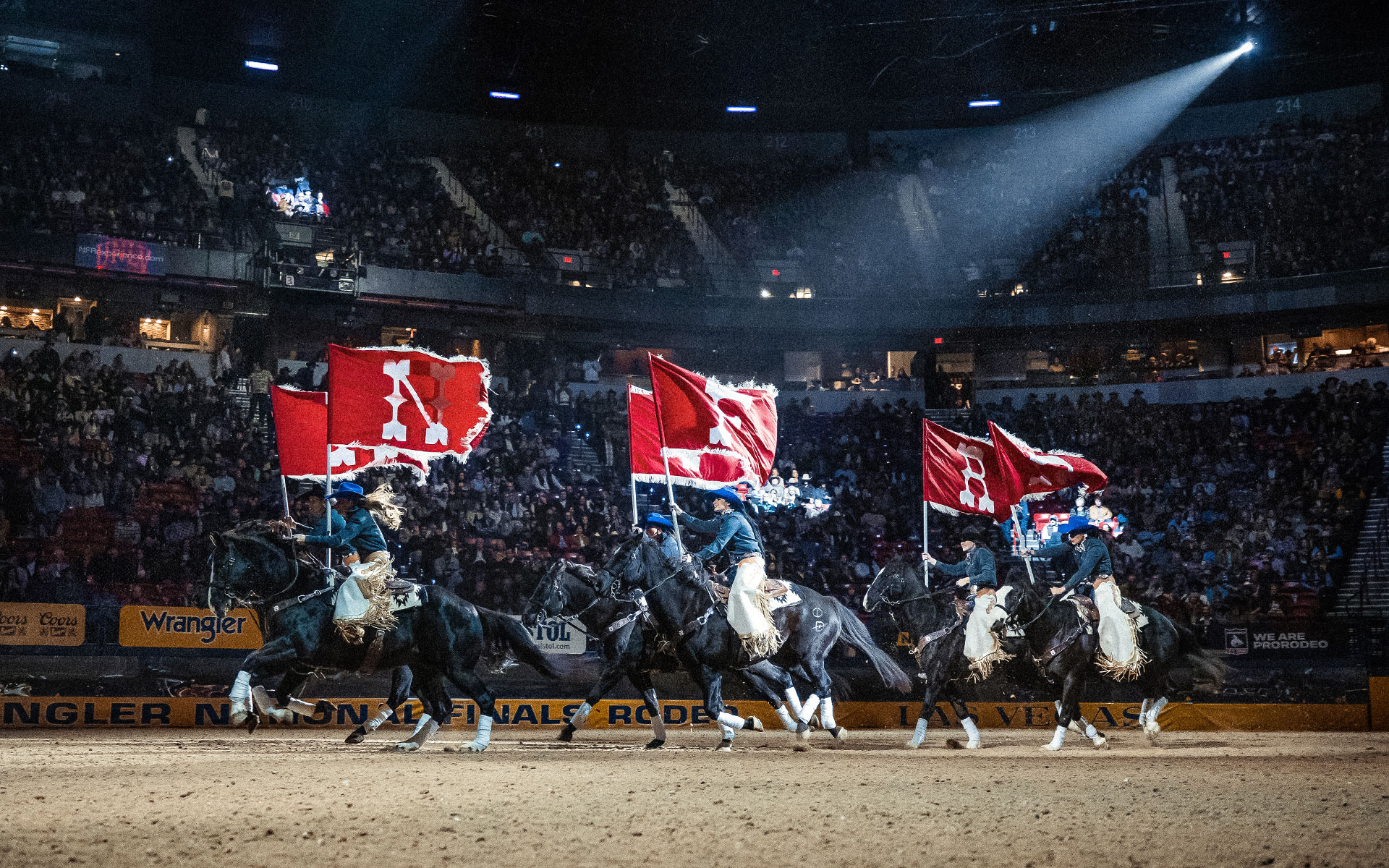 Wrangler National Finals Rodeo
Horse riders on the opening of Round 6 during the 2020 Wrangler National Finals Rodeo.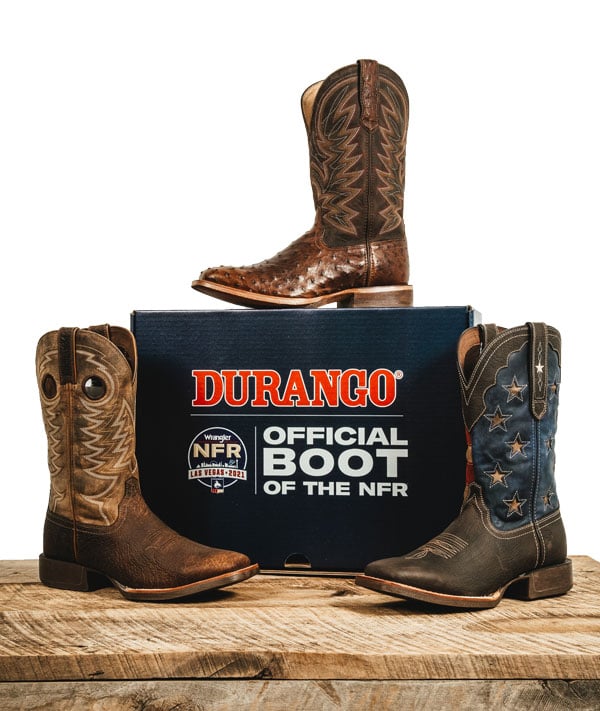 Official Boot Of The NFR
Durango® | Men's Western Boots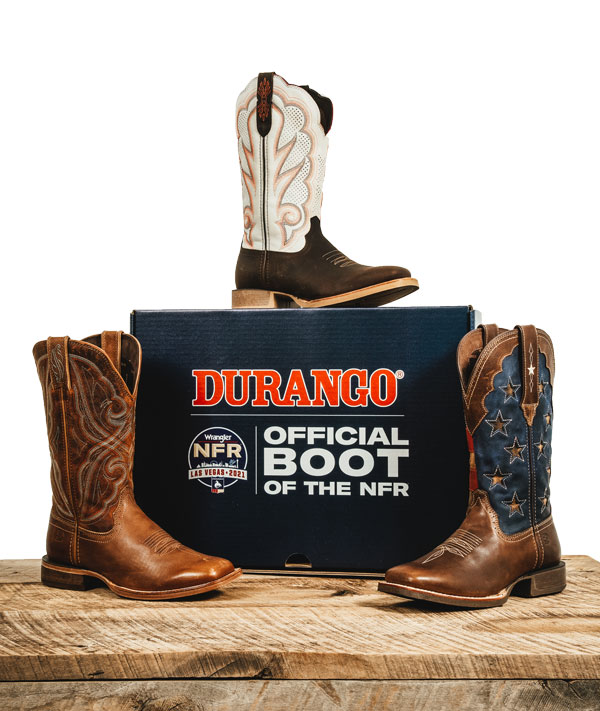 Official Boot Of The NFR
Durango® | Women's Western Boots
ABOUT THE WRANGLER NATIONAL FINALS RODEO®

The 2021 event will return to the Thomas & Mack Center in Las Vegas December 2–11, with Durango's featured night being during round eight. Throughout the week, fans can interact with Durango® brand representatives and purchase Durango products at their various retail activations at Cowboy Channel Cowboy Christmas and Stetson Country Christmas.

"The PRCA is proud to welcome Durango Boots as the official boot of the Wrangler National Finals Rodeo® and as a national sponsor of ProRodeo," PRCA CEO George Taylor said. "Durango Boots has a long history with ProRodeo athletes. Now, the PRCA and Durango Boots are creating history together."

To purchase tickets to the 2021 Wrangler NFR, visit NFRexperience.com.
---
THIS IS JUST THE BEGINNING

Through this partnership and our Durango® Team, we're proud to continue buiding upon our storied western heritage. Our roster of elite athletes include Lisa Lockhart, Luke Brown, Paul Eaves, Ty Erickson, Shane Hanchey, Kelsie Chace, Zeke Thurston, Orin Larsen, Jeff Askey, Stevi Hillman, Riley Webb and professional rodeo announcer Garrett Yerigan. In partnership with these athletes, we've launched a collection of performance-driven styles for men and women, including the comfortable and durable Rebel Pro™ and Lady Rebel Pro™ collections.