SO WHICH TOE TYPE IS RIGHT FOR YOU?

There is seemingly no shortage of toe style options when it comes to western footwear, to the point where determing which one is best for you can feel a bit overwhelming. Don't sweat it though, we're here to help! Let's take a look at each toe type we offer, along with the unique characteristics of each to help determine the best fit for you.

Speaking of best fit, it's important to remember that the toe shape of a western boot shouldn't affect the fit at all. It's a fairly common misconception that a narrow toe would in turn make the boot more narrow overall, but that simply isn't the case. When fitting boots, keep in mind that the fit should always start behind the toe area to ensure proper sizing, with the toe shape being more of a stylistic choice instead of an actual fit component.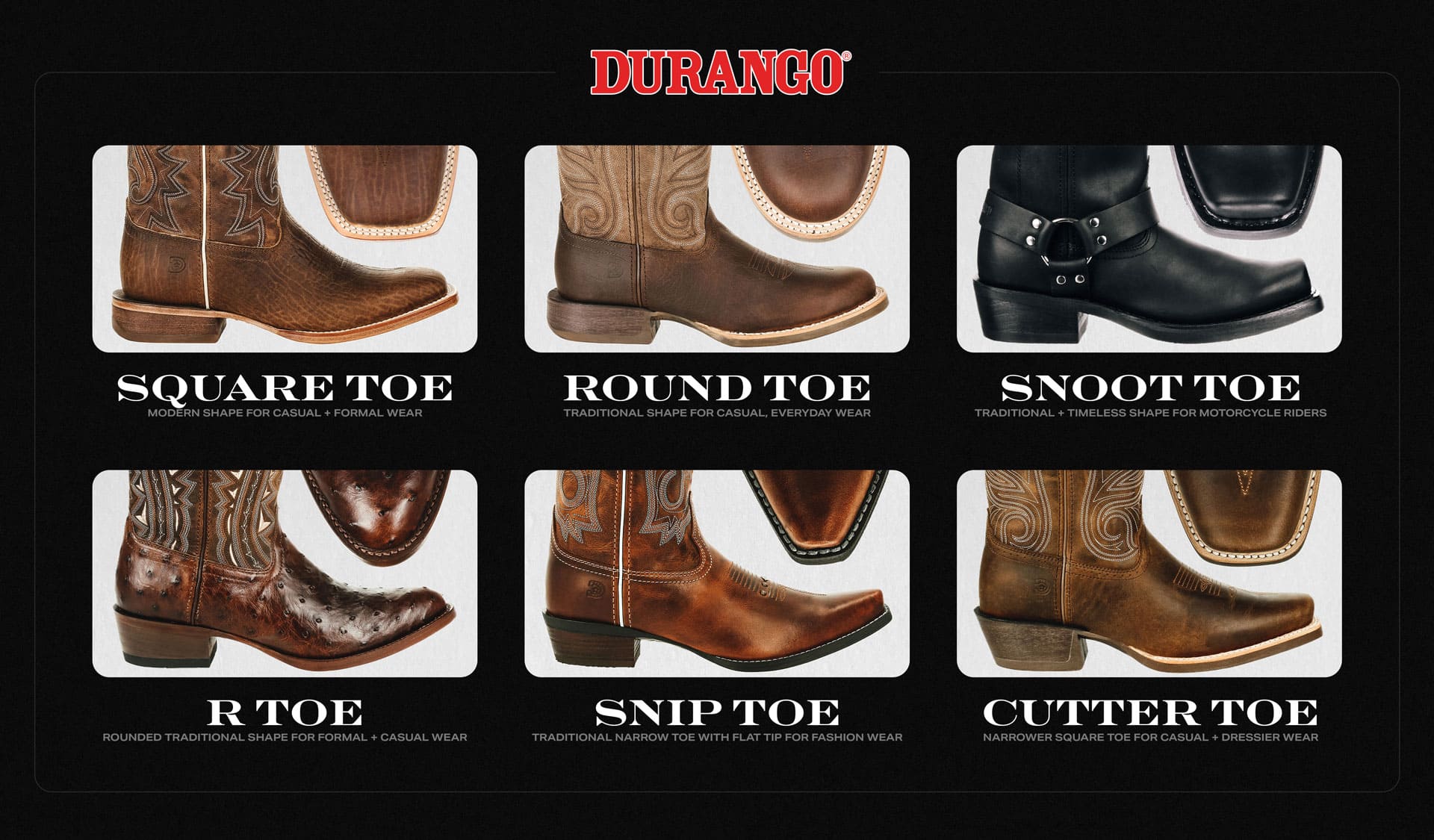 Durango® Toe Type Guide
Western toe shapes for all styles + fits.
---
SQUARE TOE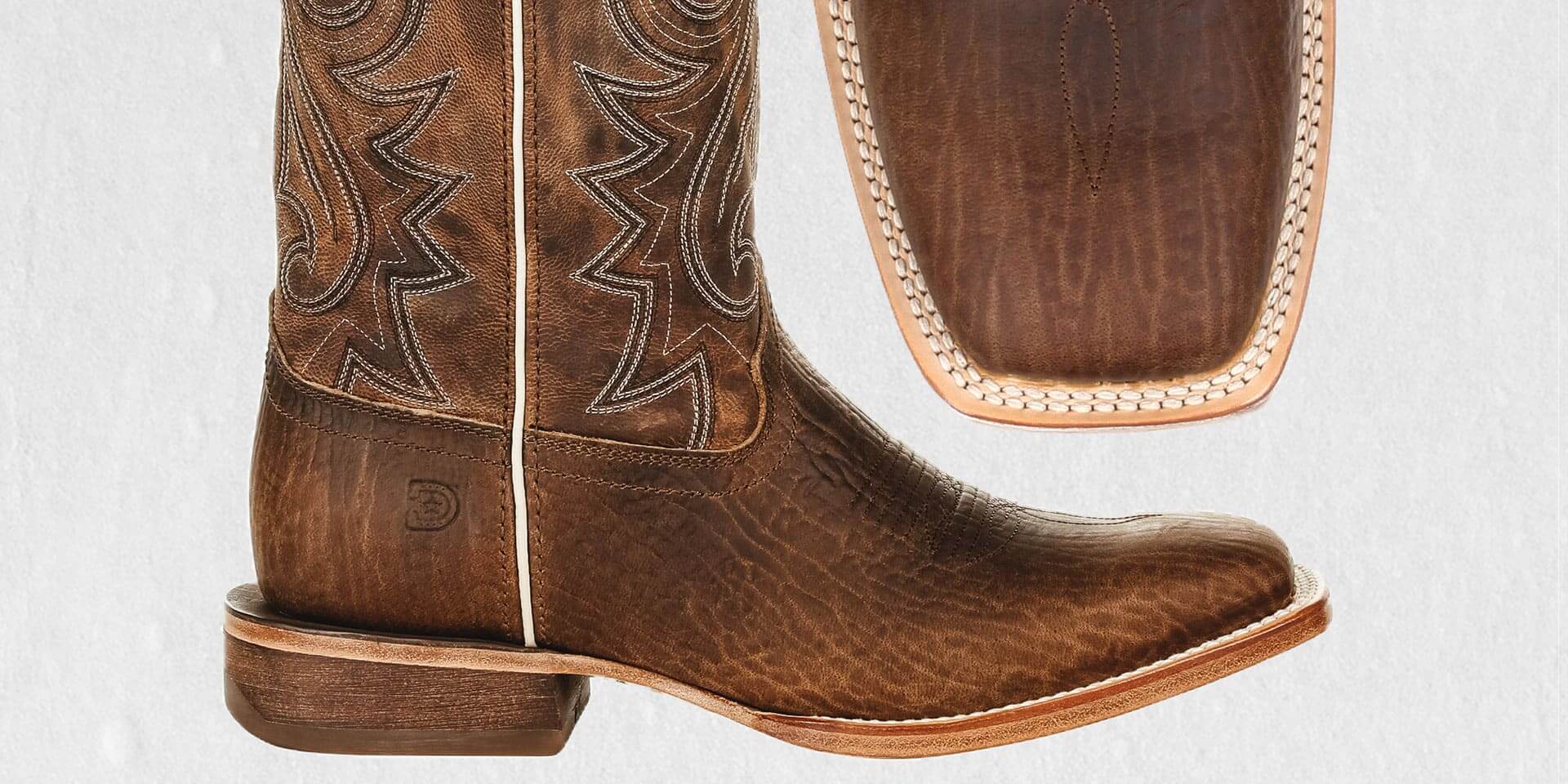 PURPOSE: Casual + Formal Wear

BENEFITS: Ample Toe Space + Comfortable Fit For All-Day Wear

KEY CHARACTERISTICS: Modern + Casual

Purposely designed and crafted with ample toe space for a comfortable fit during all-day wear and long hours on your feet, square toe western boots are a popular choice for those with wider feet.

Featured Collections
→ Men's Square Toe
→ Women's Square Toe
→ Kids' Square Toe
---
ROUND TOE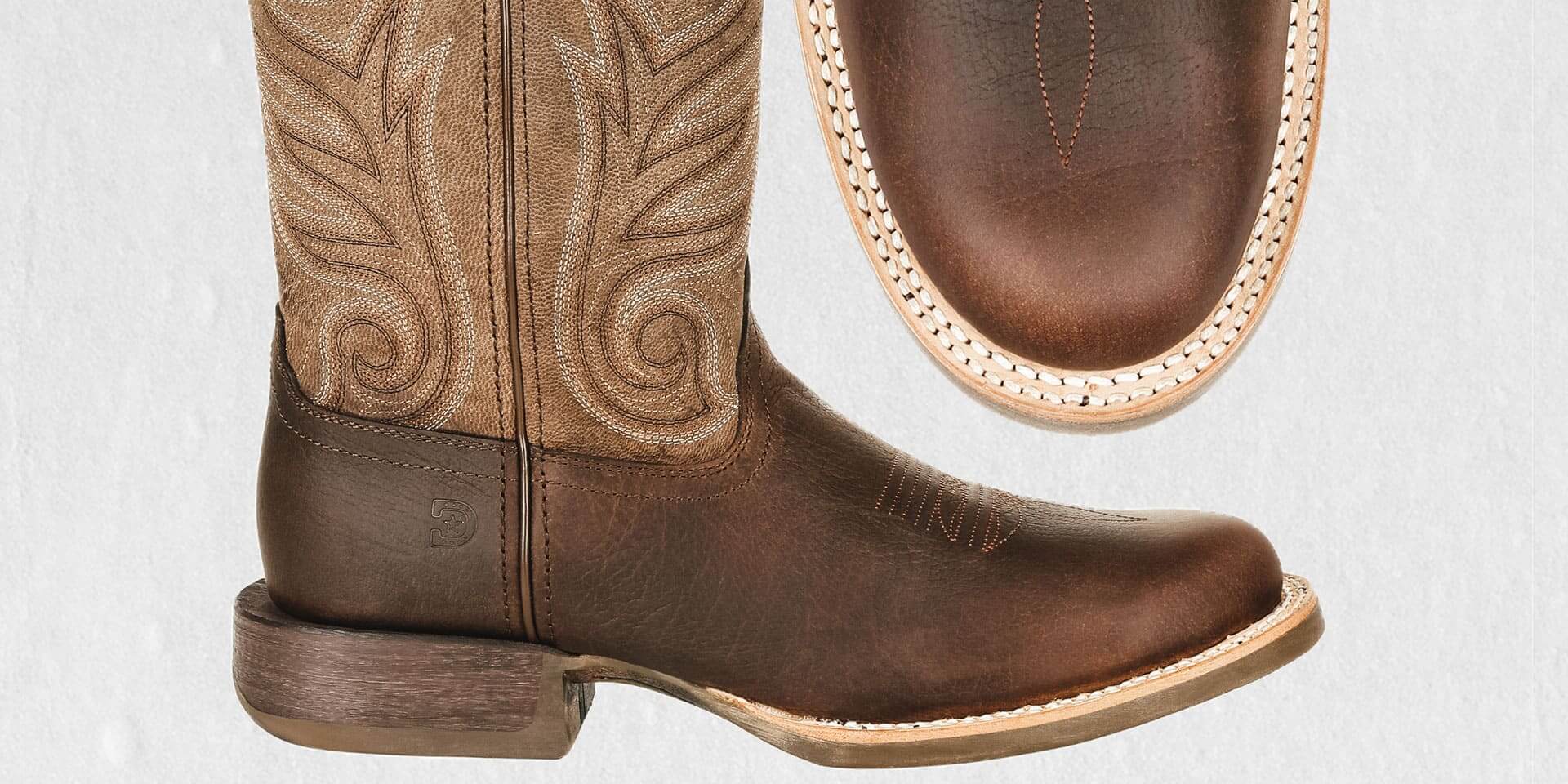 PURPOSE: Everyday Wear

BENEFITS: Versatile + Easy In/Out Of The Stirrup

KEY CHARACTERISTICS: Classic + Traditional

The more traditional round toe allows for easy slip/in out of the stirrup and is truly an anywhere, anytime boot. Round toe is a popular choice for work boots and on top of that, they are versatile enough to be worn in both formal and casual functions.

Featured Collections
→ Men's Round Toe
→ Kids' Round Toe
---
SNOOT TOE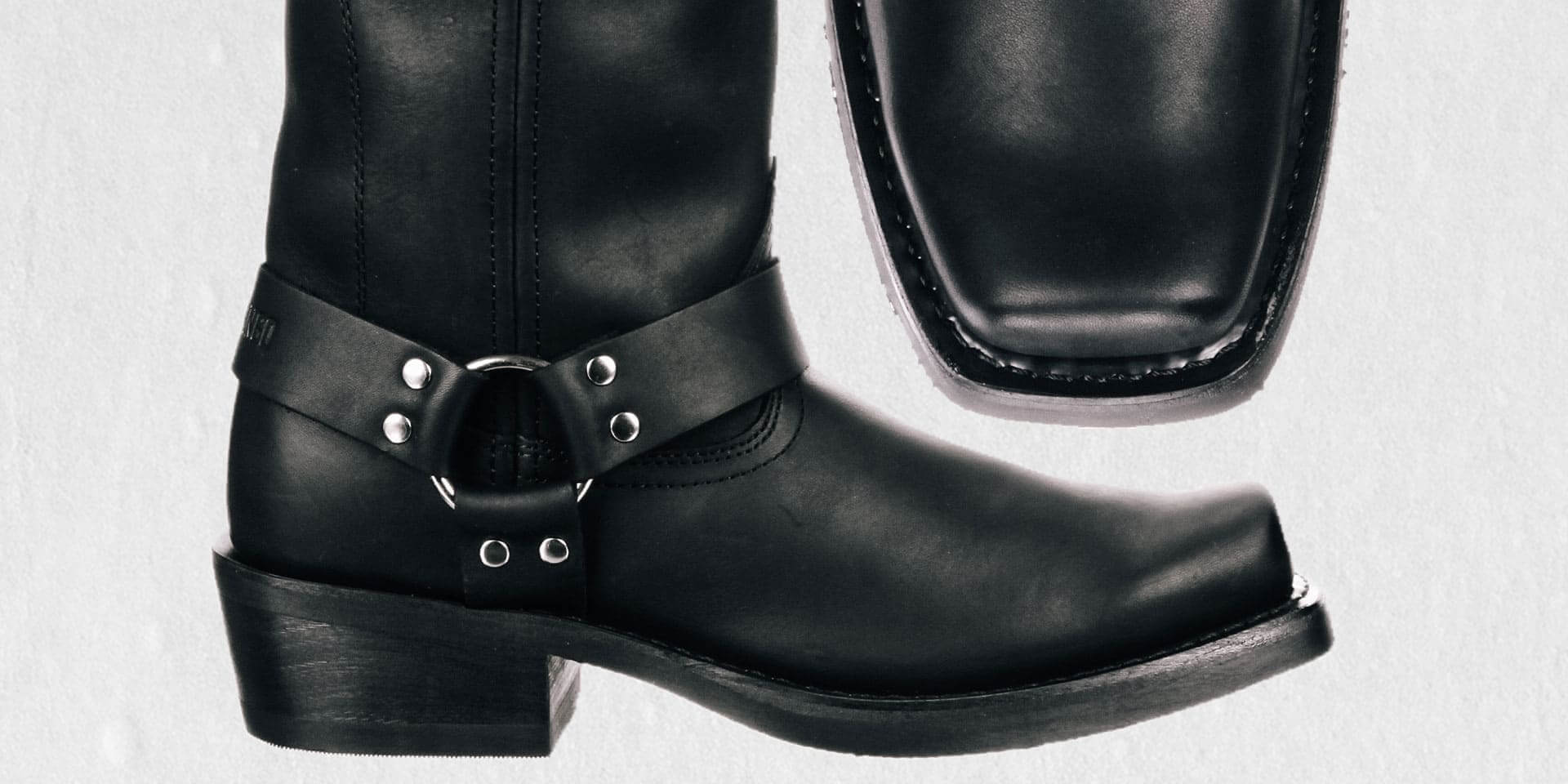 PURPOSE: Motorcyle Riding + Everyday Wear

BENEFITS: All-Day Comfort + Traditional Styling

KEY CHARACTERISTICS: Timeless + Iconic

The iconic snoot toe features a narrow square toe with tapered toe point, a popular choice among motorcycle riders. Timeless and traditional, the snoot toe is a great option for enjoying the unbridled freedom of the open road.

Featured Collections
→ Men's Snoot Toe
→ Women's Snoot Toe
---
R TOE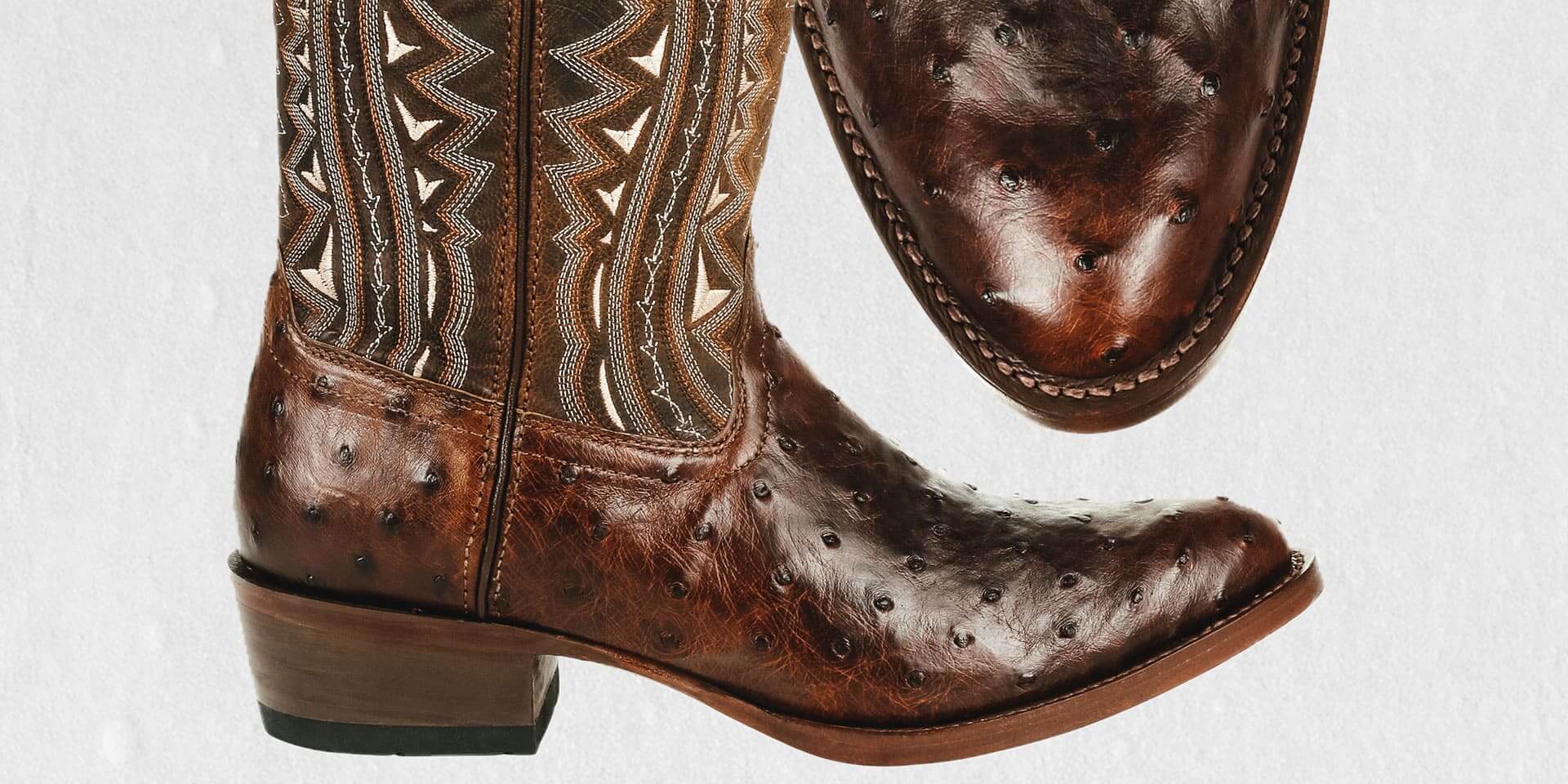 PURPOSE: Everyday Wear

BENEFITS: Go-To Style + Easy In/Out Of The Stirrup

KEY CHARACTERISTICS: Traditional + Classic

The R toe, a rounded traditional toe, is the quintessential go-to western style for formal and casual wear. The R toe is also a great pick for riding in the saddle, thanks in large part to it's rounded toe for easy in/out of the stirrup.

Featured Collections
→ Men's R Toe
---
SNIP TOE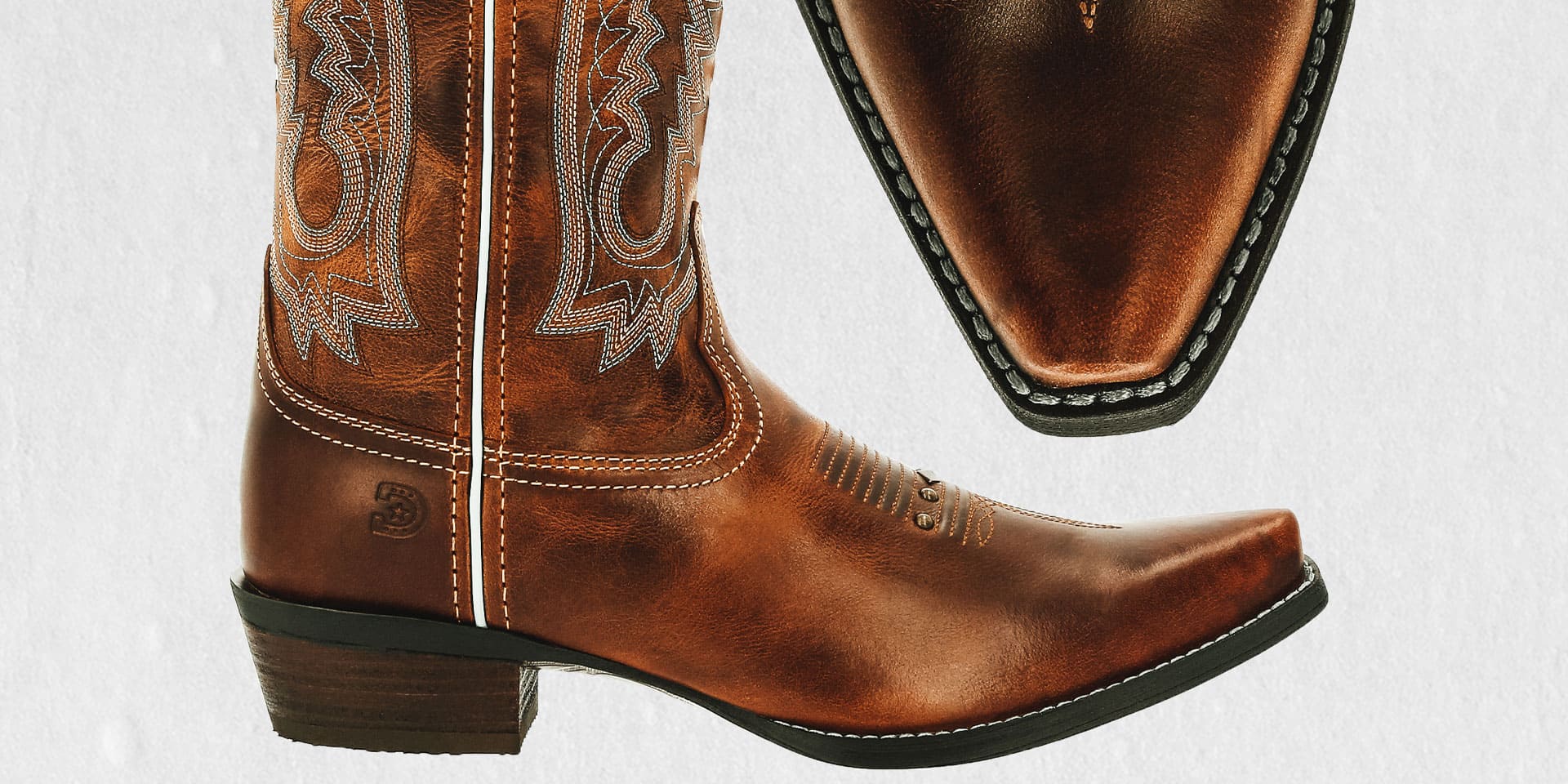 PURPOSE: Casual + Formal Wear

BENEFITS: Versatile Go-To Style + Exceptional Comfort

KEY CHARACTERISTICS: Iconic + Fashion-Forward

The snip toe is iconic and popular in its own right, largely due to it's fashion-forward western styling. Whether your going out for a night on the town or ready to your look to the next level, the snip toe is always a versatile go-to.

Featured Collections
→ Women's Snip Toe
---
CUTTER TOE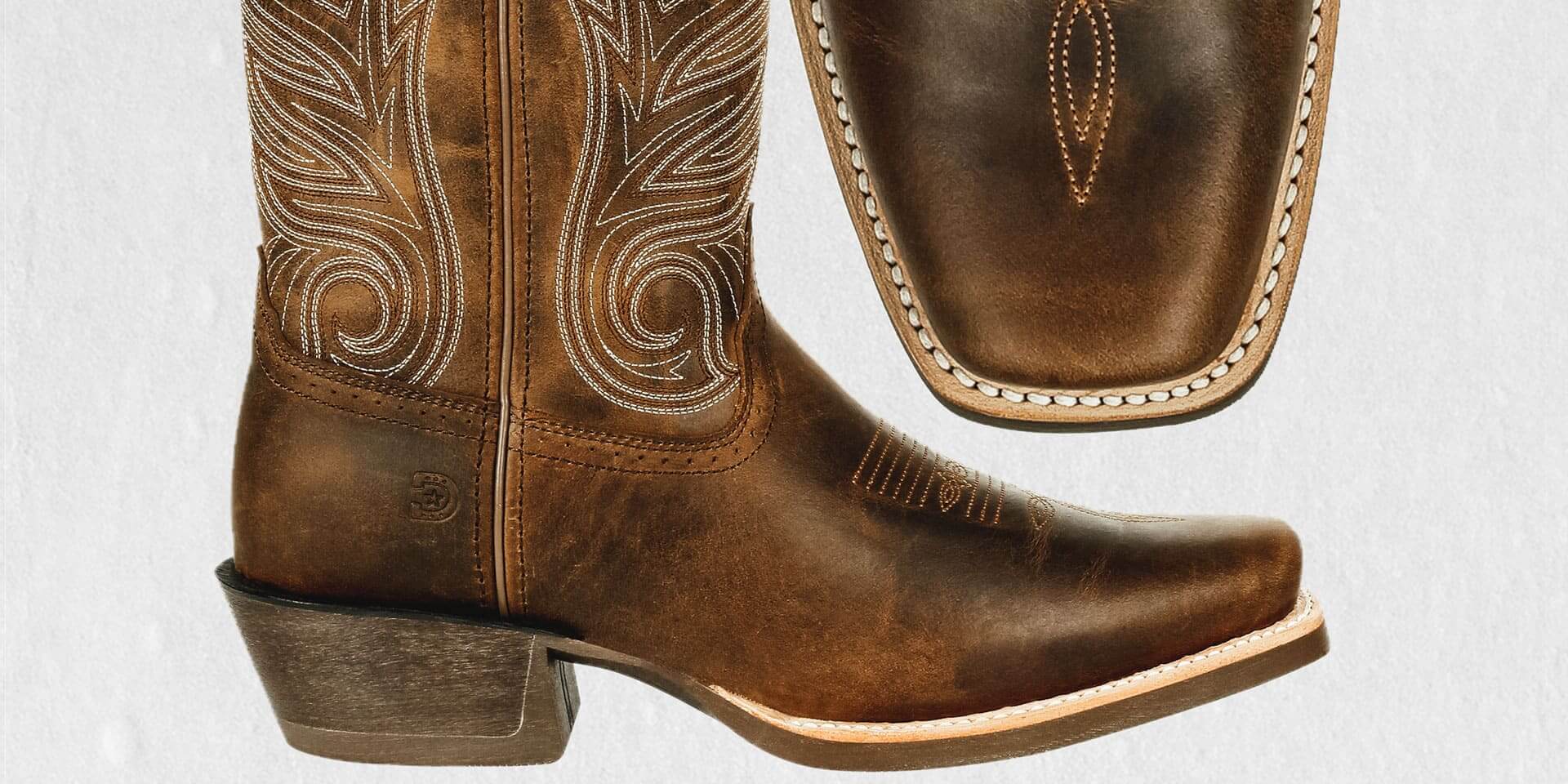 PURPOSE: Everyday Wear + Horseback Riding

BENEFITS: Go-To Style + Easy In/Out Of The Stirrup

KEY CHARACTERISTICS: Modern + Classic

The cutter toe features a narrower square toe look that is perfect for a day on the farm or a night out on the town. A popular choice among horseback riders, due in large part to narrow toe allowing for easy in/out of the stirrup.

Featured Collections
→ Men's Cutter Toe