NELSONVILLE, Ohio (May 19, 2022) – Durango® Boots will be in downtown Nashville to celebrate the return of CMA Fest June 9-12. As an official sponsor of the event, Durango® will be on site throughout the event with fan activations, giveaways and a retail presence right on Broadway. Durango Boots® has been an official CMA Music Fest sponsor for 13 years.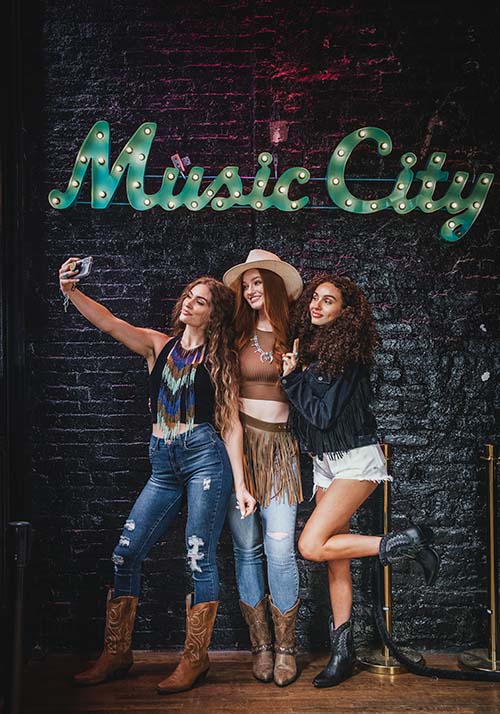 "We are as thrilled to have CMA Fest back this year as the thousands of fans from around the world who have been awaiting the event's return," said Erin DeLong, marketing manager. "Durango has been a long supporter of CMA Fest and country music and we are excited to have the opportunity to connect again with attendees who love country music and cowboy boots as much as we do."
Durango® will have a presence at the heart of the festival with a tent at the corner of Broadway and 3rd Avenue where the brand will partner with retailer, French's Shoes & Boots to sell festival ready must-have styles at a great price for men and women. Attendees may also participate in fun activities with the chance to win prizes and receive a free gift with each purchase. Durango® will also be coordinating a text-to-win campaign each night at Nissan stadium, giving away 200 pairs of boots over the course of CMA Fest.
Durango Boot® fans may follow the fun at @durangoboot on Facebook, @durangoboots on Instagram and @durangoboots on Twitter. Attendees may download the CMA Music Festival App for performance schedules and details.
About Durango® Boots
Founded in 1966, Durango® Boots manufactures and markets quality-crafted western and fashion footwear for men, women and children. It is a division of Rocky Brands™, a publicly traded company on NASDAQ® under the symbol: RCKY. For more information visit www.durangoboots.com.
About CMA Fest
The Ultimate Country Music Fan Experience™ began in 1972 as Fan Fair®, which drew 5,000 fans to Nashville's Municipal Auditorium. Now celebrating its 49th year, the legendary festival has become the city's signature Country Music event that hosts tens of thousands of fans from all 50 states and 37 international countries. In 2019, CMA Fest featured hundreds of artists performing—all to benefit music education. CMA Fest is a one-of-a-kind festival with artists donating their time to perform so ticket proceeds can directly benefit high-quality music programs across the country through the CMA Foundation. This is the 19th consecutive year CMA has produced a summer music program to be broadcast as a network television special.
About the CMA Foundation
The Country Music Association established the CMA Foundation, a nonprofit 501(c)(3), in 2011 to leverage strategic partnerships, professional development for qualified music teachers, and grant distribution to improve and withstand equitable music education programs for all students nationwide. Headquartered in Nashville, Tennessee, the CMA Foundation focuses on providing sustainability, advocacy, and accountability within music education by investing in various resources for students, schools, and communities.