― TOE TYPE GUIDE ―
WESTERN BOOTS,
TOE-TO-TOE
- SQUARE TOE -
MODERN + CASUAL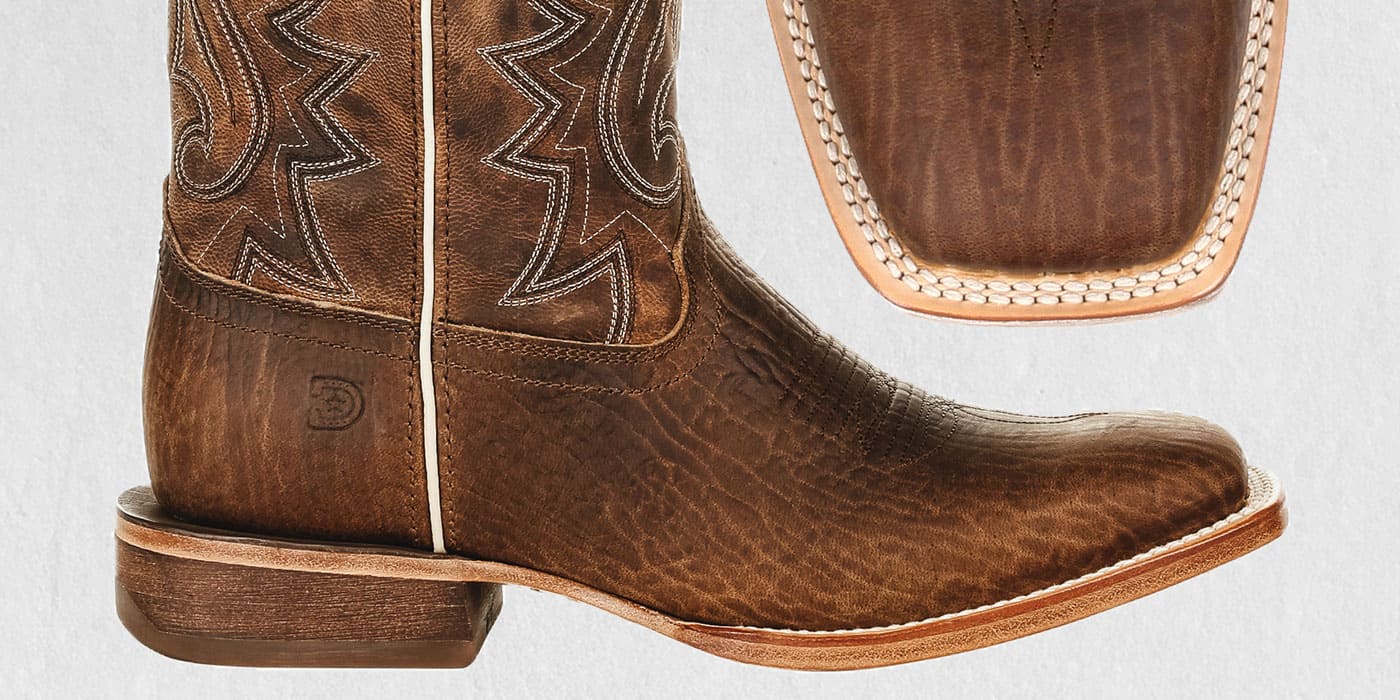 SQUARE TOE
MODERN SHAPE FOR CASUAL + FORMAL WEAR
Purposely designed and crafted with ample toe space for a comfortable fit during all-day wear and long hours on your feet. Square toe western boots are a popular choice for those with wider feet.
SHOP MEN'S
SHOP WOMEN'S
SHOP KIDS'
– ROUND TOE –
CLASSIC + TRADITIONAL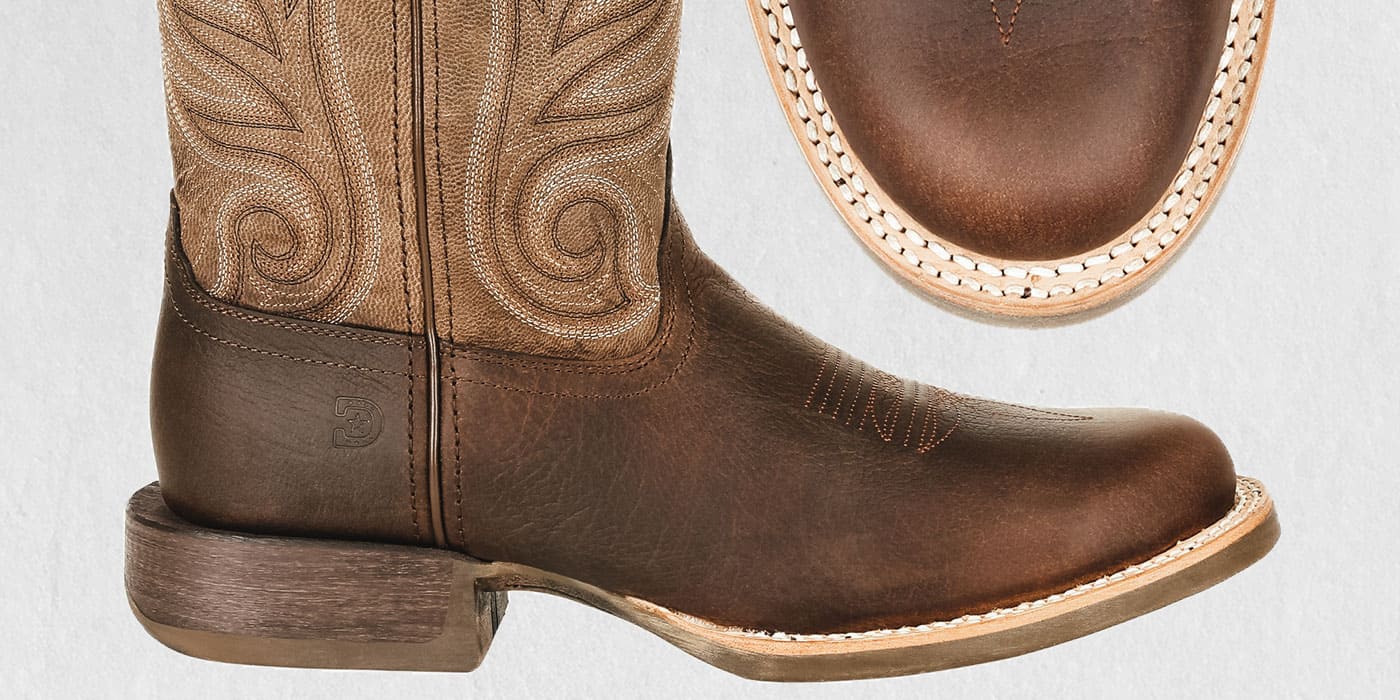 ROUND TOE
TRADITIONAL SHAPE FOR CASUAL, EVERYDAY WEAR
The more traditional round toe allows for easy slip in/out of the stirrup and is truly an anywhere, anytime boot. Round toe is a popular choice for work boots and versatile enough to be worn in both formal and casual functions.
SHOP MEN'S
SHOP KIDS'
- SNOOT TOE -
ICONIC + TIMELESS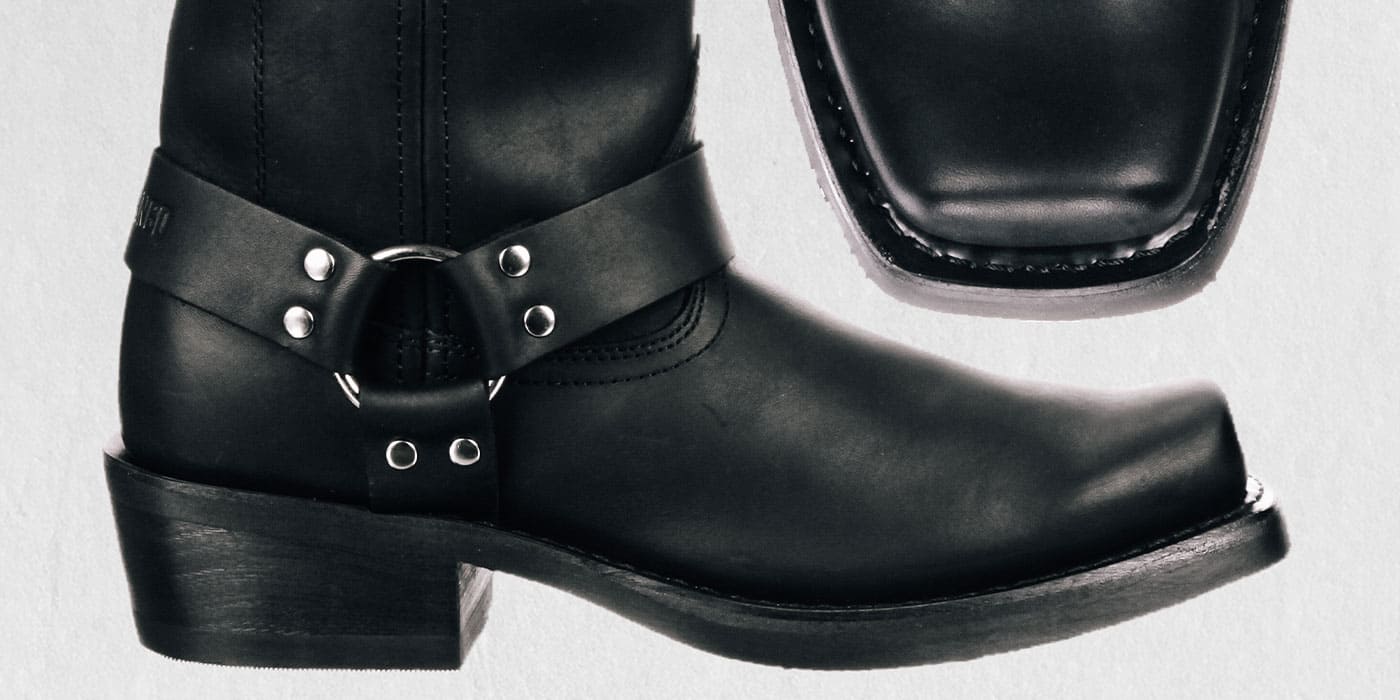 SNOOT TOE
TRADITIONAL + TIMELESS SHAPE FOR MOTORCYCLE RIDERS
The iconic snoot toe features a narrow square toe with tapered toe point, a popular choice among motorcycle riders. Timeless and traditional, the snoot toe is a great option for enjoying the unbridled freedom of the open road.
SHOP MEN'S
SHOP WOMEN'S
– R TOE –
TRADITIONAL + CLASSIC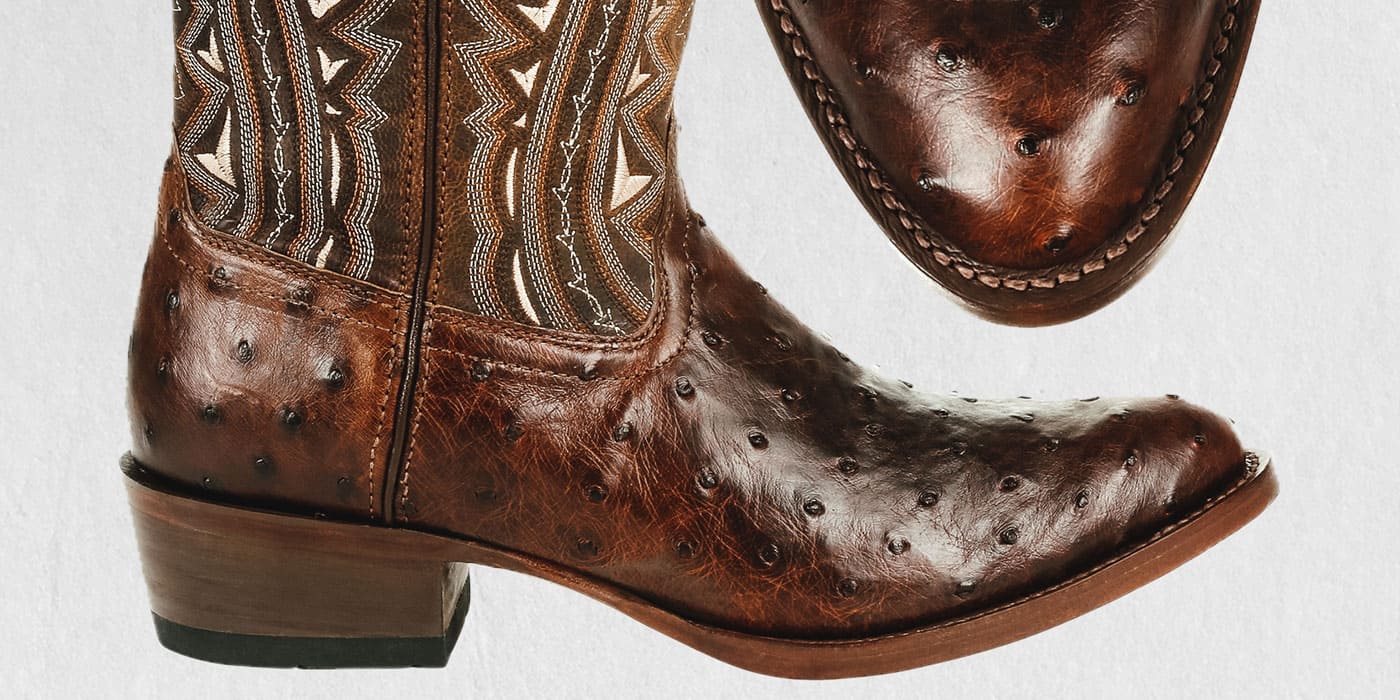 R TOE
ROUNDED TRADITIONAL SHAPE FOR FORMAL + CASUAL WEAR
The R toe, a rounded traditional toe, is the quintessential go-to western style for formal and casual wear. The R toe is also a great pick for riding in the saddle, thanks in large part to it's rounded toe for easy in/out of the stirrup.
SHOP MEN'S
- SNIP TOE -
ICONIC + FASHION-FORWARD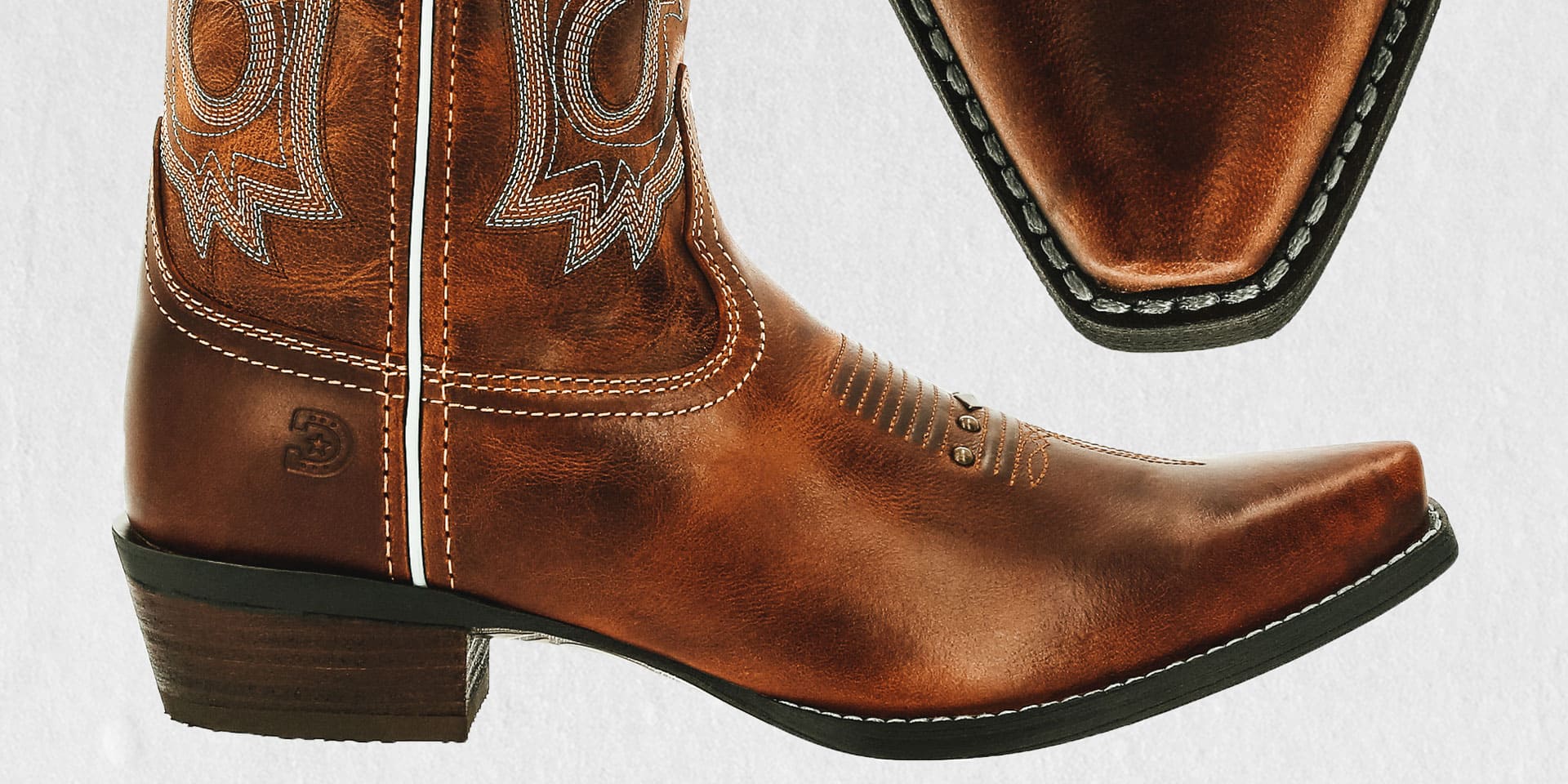 SNIP TOE
TRADITIONAL NARROW TOE WITH FLAT TIP FOR FASHION WEAR
The snip toe is iconic and popular in its own right, largely due to it's fashion-forward western styling. Whether your going out for a night on the town or ready to your look to the next level, the snip toe is always a versatile go-to.
SHOP WOMEN'S
– CUTTER TOE –
MODERN + CLASSIC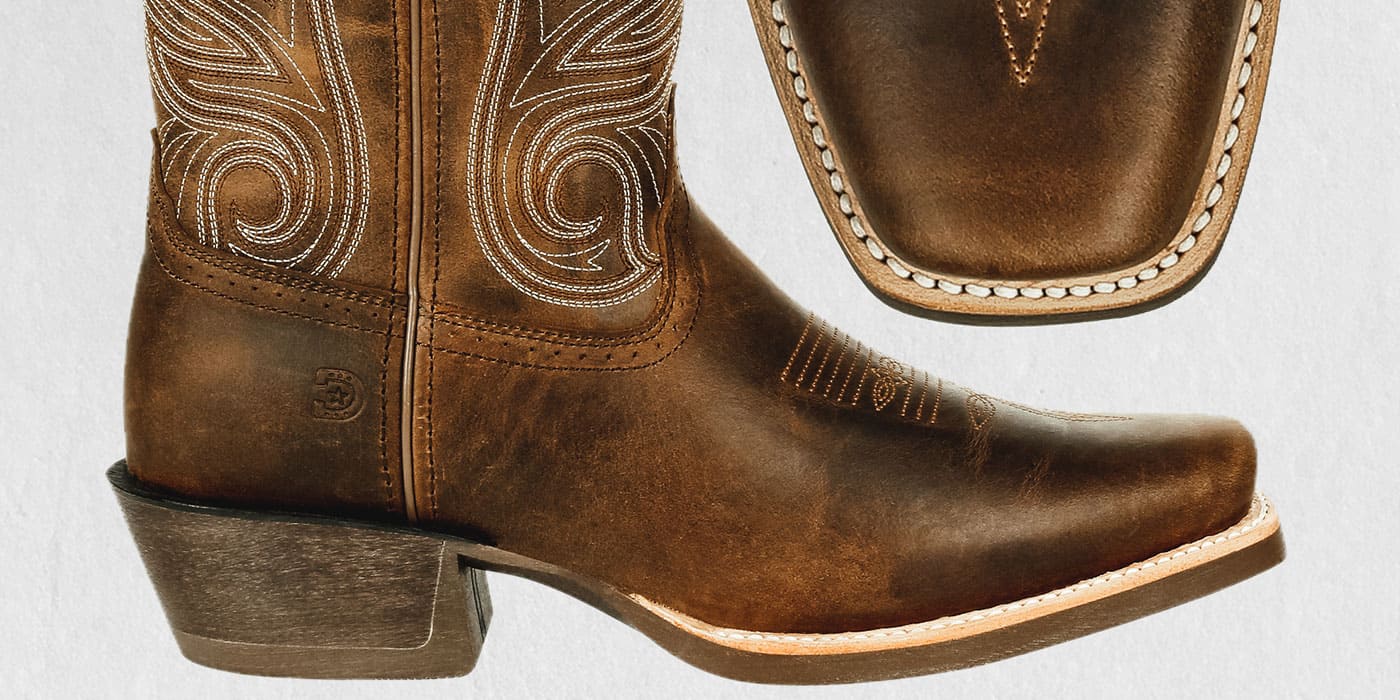 CUTTER TOE
NARROWER SQUARE TOE FOR CASUAL + DRESSIER WEAR
The cutter toe features a narrower square toe look that is perfect for a day on the farm or a night out on the town. A popular choice among horseback riders, due in large part to narrow toe allowing for easy in/out of the stirrup.
SHOP MEN'S