Wearing the wrong footwear can ruin your entire day, especially if that means you are walking around with wet feet. It's important to make sure that your boots are ready to meet your needs, and that's why we make some of the best waterproof western boots on the market.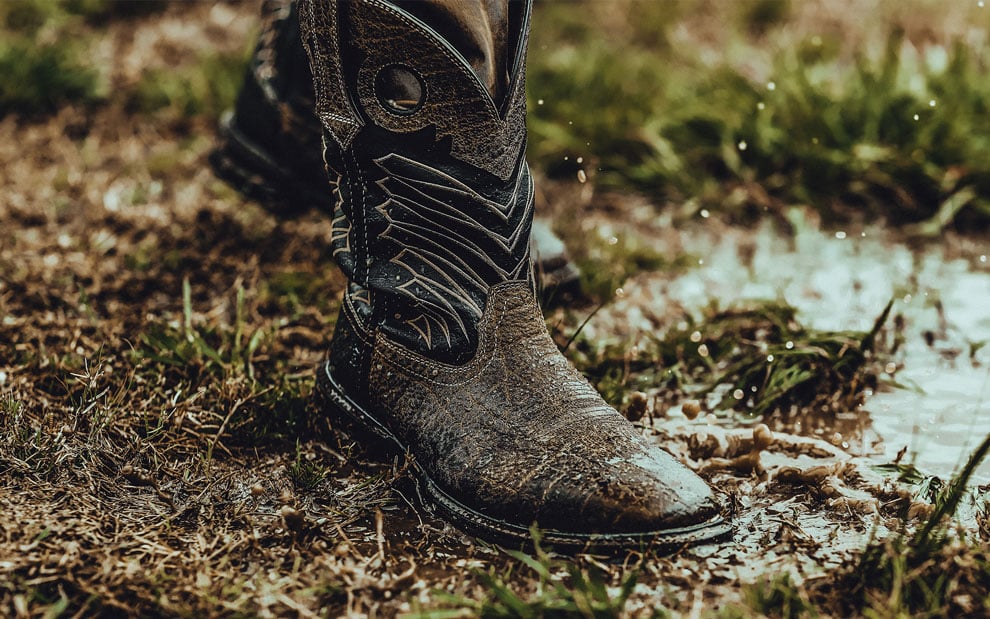 DDB0176 – Durango® Maverick XP™
RAIN OR SHINE, STEP OUT IN CONFIDENCE
ARE WESTERN BOOTS WATERPROOF?

Typically, western boots are not waterproof and you would want to avoid getting western boots wet just like most other leather footwear. However, sometimes that is inevitable. The clouds could open up without much of a warning and you get caught in the rain, you may have to make your way through a patch of mud, or you could spill water on yourself while at the ranch or on the job site. Having a pair of waterproof boots keeps your feet dry, and that's why we offer a great selection of waterproof western boots featuring a Durango® Waterproof Membrane. You get the same style and comfort as the rest of our cowboy boots with waterproof technology that allows you to wear them in any conditions.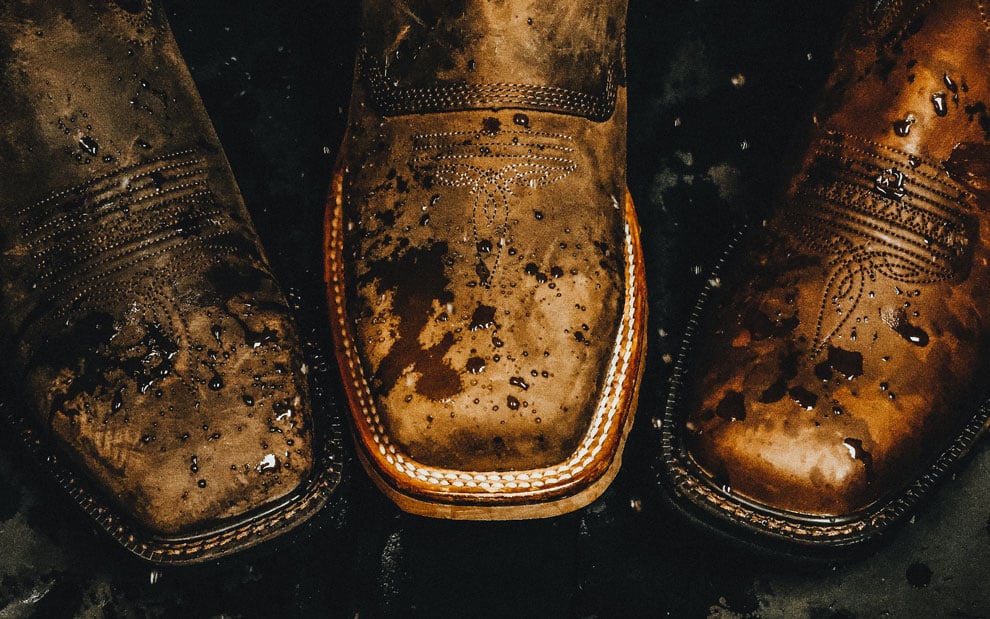 Featured Technology
Durango® Waterproof Western Boots
WHAT IS DURANGO® WATERPROOF?

The Durango® Waterproof Membrane is made out of Polyurethane and most importantly is PFC free. You may be asking what are PFC's and why is PFC free material important? PFCs are man-made chemicals that do not occur naturally. They are often used in waterproof materials and can be harmful to the environment. Using a PFC free waterproof membrane in our waterproof western boots makes them more environmentally friendly than some other waterproof footwear on the market. Additionally, Durango® Waterproof is tested to make sure it can last through 50,000 waterproof flexes and goes through multivariate testing to ensure quality. This testing assures that you are getting a durable pair of waterproof boots, that includes our 6 month warranty from the date of purchase.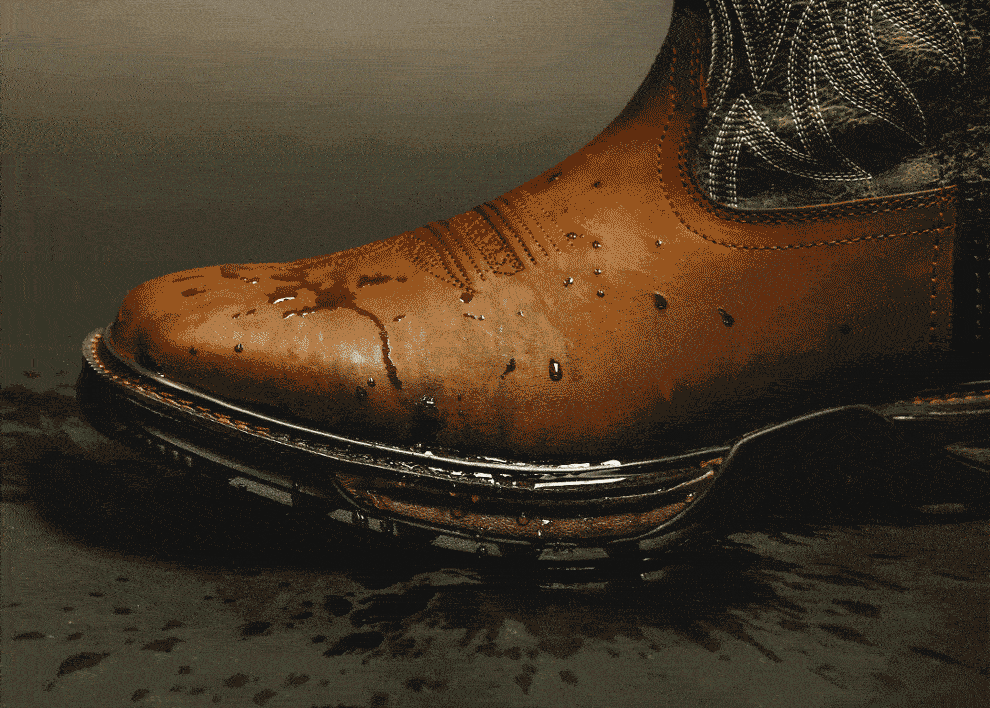 Durango® Waterproof
Stay comfortably dry with complete protection
CHOOSING THE BEST WATERPROOF WESTERN BOOTS

If you're looking for a pair of waterproof cowboy boots or cowgirl boots that are pull-on and easy on/off, our collection of waterproof western boots has many styles to choose from. Our popular collections like the Rebel™, Maverick Pro™, and Lady Rebel™ include pull-on waterproof styles, and our Maverick XP™ collection offers waterproof lacer styles. If you need some extra protection on the job, be sure to look at one of our waterproof steel toe western boots or composite toe styles. No matter what you need, you'll be able to find the best waterproof western boots for the job.